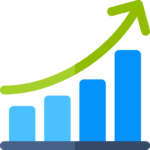 Input Your Awesome Headline Here
Describe what you and your company is about here. You can talk about what the button leads them to and how you can help the achieve the results they want by signing up below!
When you sign up today, here is what is included when you buy!!
What they Get here
What they Get here
What they Get here
What they Get here
What they Get here
What they Get here
What they Get here
What they Get here
Include another headline that asks them if
they are ready for the next level
If you are ready to jump in and take your life to the next level, then click the button down below!
More
Things you'll Recieve
Describe what else you offer them and how it helps them succeed in the long run
List your Bonus Here
Ante ipsum primis in faucibus. Ut augue odio, posuere at condimentum ac, eleifend id massa. Nulla lacinia mauris metus, vitae rhoncus ante finibus semper. Sed hendrerit interdum justo, et dapibus nunc luctus at.
List your Bonus Here
Pellentesque vitae eros sed lectus convallis condimentum. Aliquam et posuere lectus, in sagittis nisl. Donec accumsan magna tempor lorem porta tempus. Vivamus convallis lectus vitae neque vestibulum, in tincidunt justo lacinia.
List your Bonus Here
Morbi iaculis ante pretium dui scelerisque gravida. Ut et dolor vel massa viverra blandit. In dignissim arcu nec facilisis bibendum. Pellentesque molestie vestibulum turpis sit amet cursus. Fusce convallis dolor velit.
Another headline
Reminding them to Get the offer now!
More text describing why they need to click below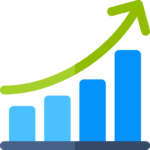 © 2022 Company Name. All rights reserved.